Description
With the DX 1000® you buy a professional dry-aging refrigerator, that looks just as good as it works. Outdoor timeless modern design – inside high-precision, sophisticated technology: craftsmanship meets high tech – protected with 5 patents.
The perfect partner for Dry-Aging: This maturing fridge is made for use by restaurants, artisan meat suppliers and the enthusiastic home "foodie" – always remember: No Dry-Aging fridge worldwide works like a DRY AGER®
DRY AGER FEATURE OVERVIEW
GERMINATED EVERY MINUTE
The DX 1000® is beside the small DX 500® the first Dry Aging fridge worldwide, with an integrated activated carbon filter, combined with an active UVC-ventilated-disinfection system (patented), which sterilizes all of the air in the fridge every minute. As a result, germs and bacteria don't stand a chance.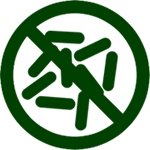 PRECISE REGULATION OF HUMIDITY
Unique worldwide – you do not need any water-supply or water-container: The humidity can be adjusted in 0,5 % steps from 60 to 90 % thanks to HumiControl® system. This, together with the integrated DX AirReg® system even with large fluctuations in the ambient temperatures are always a perfect microclimate inside, an optimal air flow and a continuous disinfection.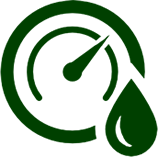 FULL ELECTRONIC TEMPERATURE CONTROL
When Dry Aging, we recommend to dry-age the meat on the bone, at about 82 to 85% humidity and a temperature of 1 to 2 °C. The precise electronic of the DRY AGER DX 1000® guarantees the constant maintenance of the temperature, which canbe regulated in precise 0.1 °C increments from 0 to +25 °C.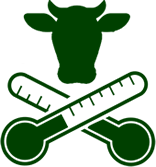 LOW WEIGHT LOSS
Best Dry Aging technology – your benefit:
The weight loss in the DRY AGER® is surprisingly small! Beef loses after 4 weeks on the bone only approx. 7 – 8 % and after 6 weeks only approx. 12 %. Pork loses after 3 weeks only approx. 9 – 10 % in weight.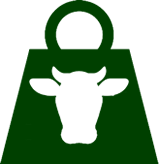 MAXIMUM FLEXIBILITY
The DRY AGER® is not only limited to dry aging beef, but can also be used for the production of charcuterie, air drying cured ham and many other meats, as well as storing cheese.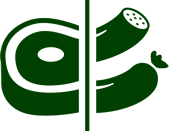 PERFECT UV PROTECTION
To protect the valuable contents from harmful UV light, an elegant stainless steel frame held insulating door of the DRY AGER® is tinted (metallized).

SPECIFICATIONS
EXTERNAL BODY
Stainless Steel
INSULATED GLASS DOOR
UV Protection (metallic tint)
INTERNAL DIMENSIONS
138 x 54 x 56 cm (HxWxD)
EXTERNAL DIMENSIONS
165 x 70 x 75 cm (HxWxD)
INTERNAL CAPACITY / NET
478 / 435 Liter
EMPTY WEIGHT
approx. 90 kg
VOLTAGE
220-240 V (50 HZ + 60 HZ)
TEMPERATURE RANGE
electronic controller in 0.1 °C increments from: 0 °C to
+25 °C
HUMICONTROL®
electronic humidity controller in 0.1 % increments from
60% to 90% (no external water supply necessary)
DX AIRREG®
optimal airflow, activated carbon filter & UVC sterilization
system
LED LIGHTING DX
the light spectrum does not contain any ultraviolet
radiation, the result is a minimum of heat generated and
will not affect the core meat temperature
DEFROST AUTOMATIC, AUTOMATIC CONDENSATION EVAPORATION
OPTIC AND ACOUSTIC ALARM, LOCKABLE DOOR, REVERSIBLE DOOR CAN BE
INTEGRATED, MAGNETIC DOOR SEAL
MAXIMUM LOAD
– 2–3 beef saddles, up to 1.2m in length or alternatively
up to 100 kg of meat on the racks.
MAXIMUM ENDURANCE PER HANGER
– 80kg (2 saddles per hanger possible)
MAXIMUM QUANTITY OF SHELVES
– 5 pieces (optional)
MAXIMUM LOAD CAPACITY PER SHELF
– 40 kg